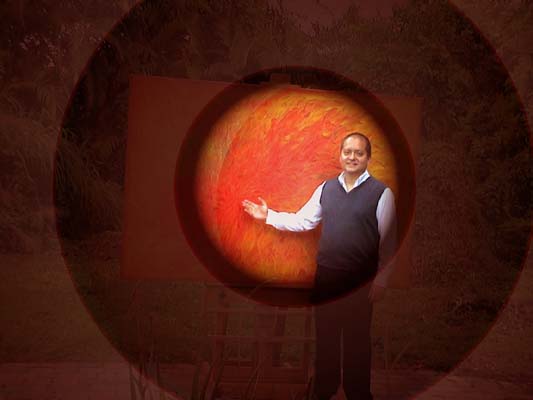 About the Author and Artist
Oscar Basurto Carbonell is a well known international lecturer, Spiritual Teacher and Healer. Poet and author of innumerable writings related to Self Knowledge, Healing, Art for Good Health, Meditation and Spiritual Science, are some of his subjects.
He has been painting since his early years. And has a great knowledge on the ancient science of techniques and designs of the Sacred Geometry, on the Ancient Symbols and on Healing Energy. His works are energy and poetry in movement that take us to walk on the spiritual paths and to receive energy of life and healing. His art is essence and substance of life.
The artist has received special recognition for his humanitarian work helping charitable and ecological institutions. His exquisite artworks are named Mystic Healing Art and may be appreciated in this website where thousands of artworks are exhibited in the virtual galleries.
-3-
Please, help us to keep offering our many FREE Services by visiting the links below
Other Great links in this Site
~~~
Join our FREE Healing Touch sent by email