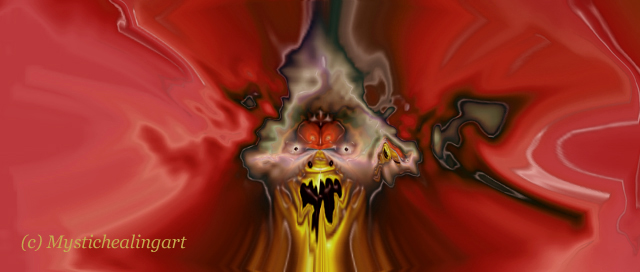 E X O R C I S M

Lea en Espaņol
Click on the selected writings presented below
The Great Evil
The Force in the Mind
Requesting Exorcism Services

Testimonials
Most persons ask to keep their cases secret
Hello good evening I'm a new mother and have had the most awful experience's I know Im possessed and I may of caused a demon to attach itself to my new born I feel deverstated that I bought this to a newborn My little one seems oppressed. But before I get into detail i's like to admit I used to be involved in the occult world infact I was for a long time its only after the birth of my first child Ive had the most dramatic demon attacks to me and my new born I dont know who to turn to because Id be seen as crazy if I explained this to anyone. After i dabbled even after the birth of my first child I noticed a change in my little ones behaviour so much that others where scared of him this is when I new somthing was wrong I cried out to God she showed me the way but I still know theres still one attached to my little one. As for me I have traumatic thought and I constantly cant stand living becasue I've said some harmful things to people that have caused damage while I was under a heavy demonic possession that i cant take back I need help in removing these from my life. Help
Yours Truly D.

----

Dear D.
Yes, we did get your email message and the spiritual healer, Mr. Basurto, sends you the following message:
I will help you. Please reflect about the following: the devil does not have power, this does not mean that you are not experiencing everything that you are saying and even more, but please understand specially in your heart that God has the power and that He loves you and He loves the whole humanity.
Please, pray and purify your heart. the devil will never have any power or authority if you pray every day. I will see that all that you are experiencing will be overcome. Peace.

~~~
Another Testimonial
Thank you for helping me out the evil spirit has been gone i feel completely different . I don't have a fever anymore usually my stomach is always hot , it's not anymore . I feel different just like a new person. I don't feel unhappy anymore . I was healed on monday around 1:30 in the morning. As i was sleep on the couch God wake me up and i saw something white dragging a black flame. After that i feel like a new person and my stomach was very warm, no headache very happy. Who knows how did i get this evil spirit inside my stomach, but i thank the spiritual healer for his help. i thank him so much.
Nadina.
For a question or suggestion

please
contact>
_______.______

Send Page To a Friend
You must allow pop-ups to use this service
or try holding the "ctrl" key while clicking this link
Click the numbers below to navigate this gallery
1- 2- 3- 4- 5- 6- 7- 8- 9- 10- 11- 12- 13- 14- 15- 16- 17- 18- 19- 20
~~~
Interesting Links to Visit below
Other Great links in this Site
~~~
Join our FREE Healing Touch sent by email